Heavy Menstrual Bleeding Treatment With Help of Ayurveda
Bleeding during periods is normal. Normally, the amount of bleeding ranges from 30 to 40 ml over 4-6 days. However, if the amount of bleeding is 80 ml or more, it is referred to as menorrhagia, which means heavy menstrual bleeding. heavy menstrual bleeding often requires changing pads frequently throughout the day and even during the night while sleeping. Additionally, heavy bleeding can lead to complaints of anemia due to blood loss. Hormonal imbalance is one of the primary reasons behind this issue, although other factors such as uterine fibroids and pelvic inflammatory disease can also cause it. Ayurvedic treatment is considered the best, safe, and most effective approach to addressing heavy menstrual bleeding. This comprehensive package focuses on treating this condition.
A Healthy Blend Of Ayurveda In Each Capsule!
10:1 Potent Extracts Of Natural Herbs. Hence, 10X More Effective Than Their Raw Form.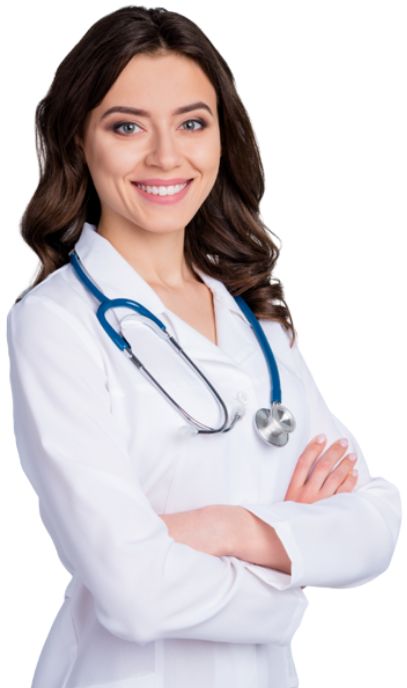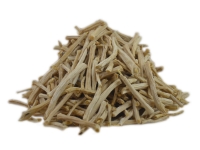 Shatavari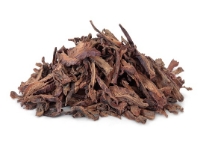 Ashoka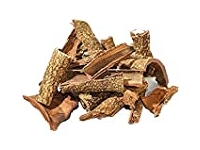 Bhumi Amla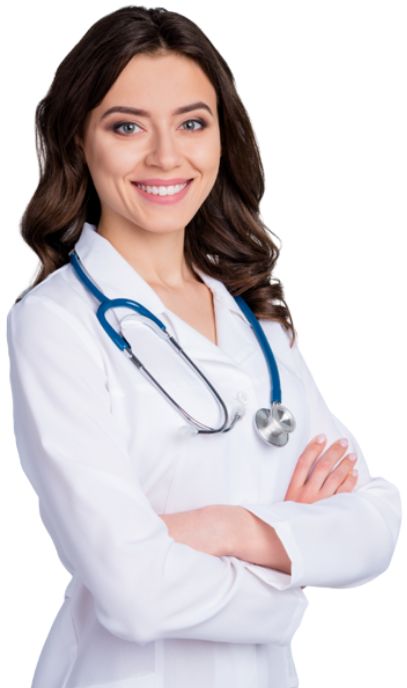 How To Use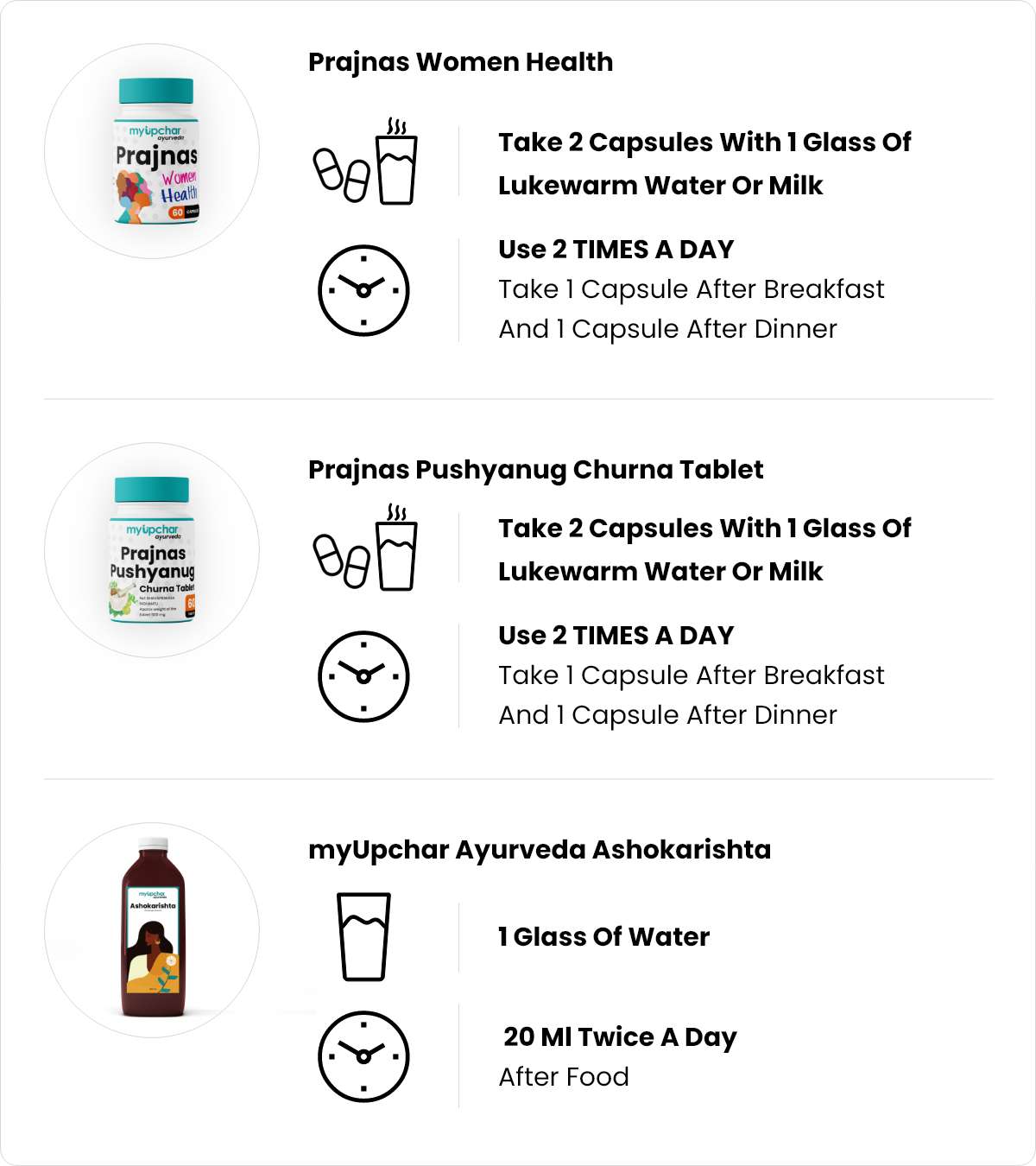 Take atleast 3-6 Months for best result. Or as directed by the Physician. If you have any questions or concerns please,
TALK TO DOCTORS
Ready To Get Started?
Select A Plan That Suits You Best
1 Month Package
60 CAPSULE + 60 TABLET + 900 ml ARISHTA
1 Bottle + 1 Bottle + 2 Bottle
₹ 1800
₹2098
14% OFF
Save: ₹298
BUY NOW
MOST POPULAR
2 Month Package
120 CAPSULE + 120 TABLET + 1800 ml ARISHTA
2 Bottle + 2 Bottle + 4 Bottle
₹ 3500
₹4196
16% OFF
Save: ₹696
BUY NOW
Buy 2 Get 1 Free
180 CAPSULE + 180 TABLET + 2700 ml ARISHTA
3 Bottle + 3 Bottle + 6 Bottle
₹ 4196
₹6294
33% OFF
Save: ₹2098
BUY NOW
Safe & Trusted. Quality Is Our 1st Priority
Certified Manufacturing Facilities. Ethically Conscious. Allergen-Free Products.


Real Members, Real Results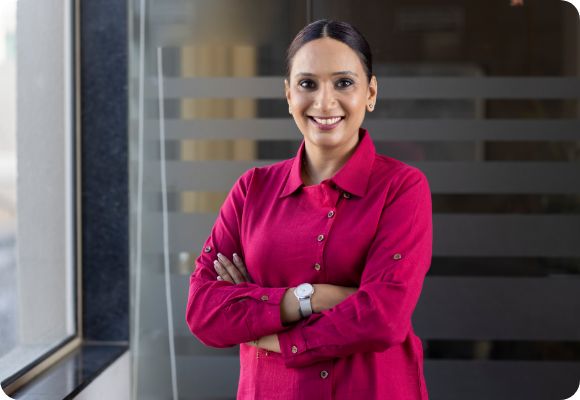 "I used to be troubled by the problem of heavy bleeding every month. Before my periods started, I used to experience severe abdominal pain, constipation, and gas. Then, I would face heavy bleeding as soon as my periods started. However, ever since I started taking Prajnas <a href='https://www.myupchar.com/en/medicine/myupchar-ayurveda-prajnas-pushyanug-churna-tablet-p37169574'>Pushyanug Churna</a> Tablet, I have experienced significant relief. This is the best Ayurvedic treatment for heavy menstrual bleeding."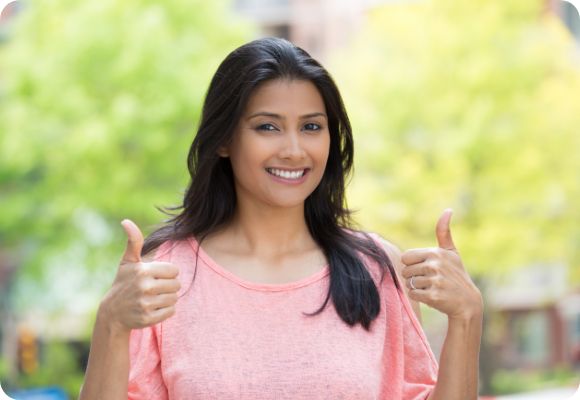 "I used to have many problems related to my periods. Upon my friend's suggestion, I started taking myUpchar Ayurveda Ashokarishta and Prajnas Women Health, and I felt a noticeable difference within 1 month. I can confidently say from my experience that both of these <a href='https://www.myupchar.com/en/medicine/myupchar-ayurveda-prajnas-women-health-capsule-p37169572'>Women's health supplements</a> are highly beneficial. I am grateful to myUpchar Ayurveda for developing such effective medicines for women."
Pushpa
29 Years / Lucknow